EDIT MAIN
Superintendent's Message
Celebrating 100 Days of School!
Earlier this week, Imbler Elementary students celebrated the one hundredth day of school with a fashion show and various activities throughout the day. ~2-7-19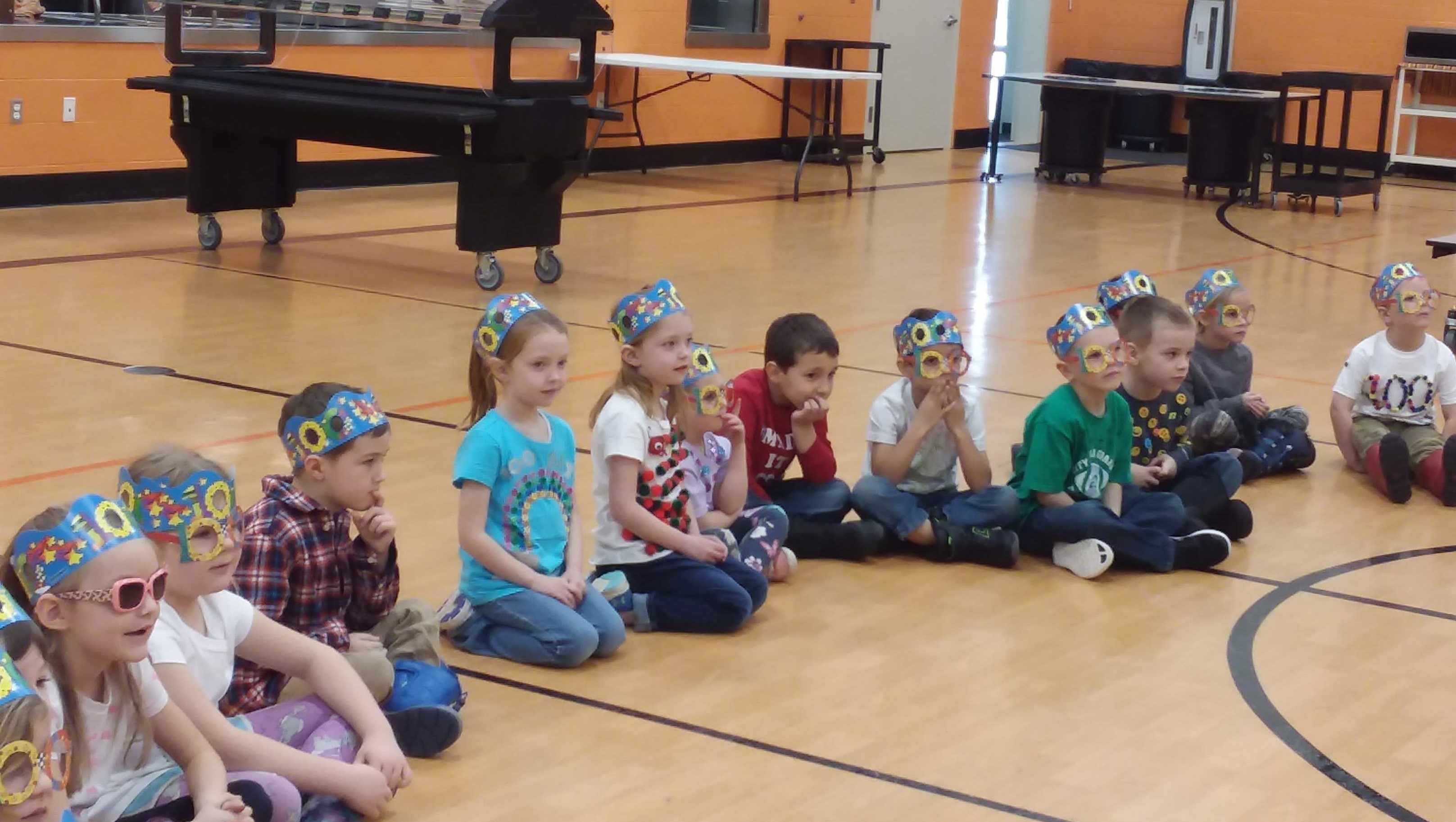 The Secret to Success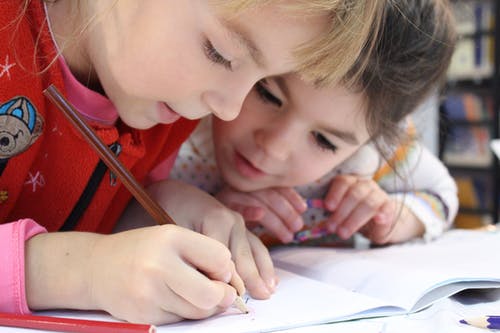 Ever wonder what it will take to help your student find success? Much of what it takes are daily habits – study skills, note-taking, organization, and time management.
Study Skills – Rather than waiting until the night before the big test, review notes on a regular basis. Research shows that short, regular reviews are more effective than one long session.
Note-Taking – There are different note-taking formats. For lectures, a Cornell note-taking template may work best. When taking notes from texts with pictures and text, a concept map may work best with the main idea surrounded by supporting details. If you are unfamiliar with these tools, please contact your child's teacher for support.
Organization – Taking the time to be organized is a challenge for many of us. For our students, it means keeping pertinent material in one place rather than some of it in the backpack and some of it in the desk or locker.
Time management – Identifying activities that may take away from time used to review notes or complete assignments is a skill we all need. Elementary students have been supplied with a daily planner, and many teachers are helping students schedule events in their planner. Have you seen your child's planner?
To many, these ideas seem pretty straight forward and simple. Mastering these skills have shown to help students find success in school and later in life!
Nearly Ready…
I think most of you are aware that we have had several construction projects in the district this summer. The high school students and staff will be most excited about the addition of air conditioning in their building with an upgrade of the heating and cooling system. We have also upgraded our lighting to LED from fluorescent. We anticipate a sizeable saving to the district in cost of electricity with these improvements.
After several years of attempting to upgrade the district septic system, we anticipate having a new system completed sometime in September or October. With the very generous donation of an easement to property north of town by Ross and Carrie Bingaman and Wade and Ange Bingaman, an evaporative pond is being constructed to improve our system. No more port-a-potties!!
In walking through the high school building this morning, it's hard to believe that the building will be ready for classes to begin on August 27, but it will be ready. Below you will see workers stocking the west classroom roof with new metal. Because of the length of the metal needed to cover the roof, it is being manufactured on site.
~8.8.18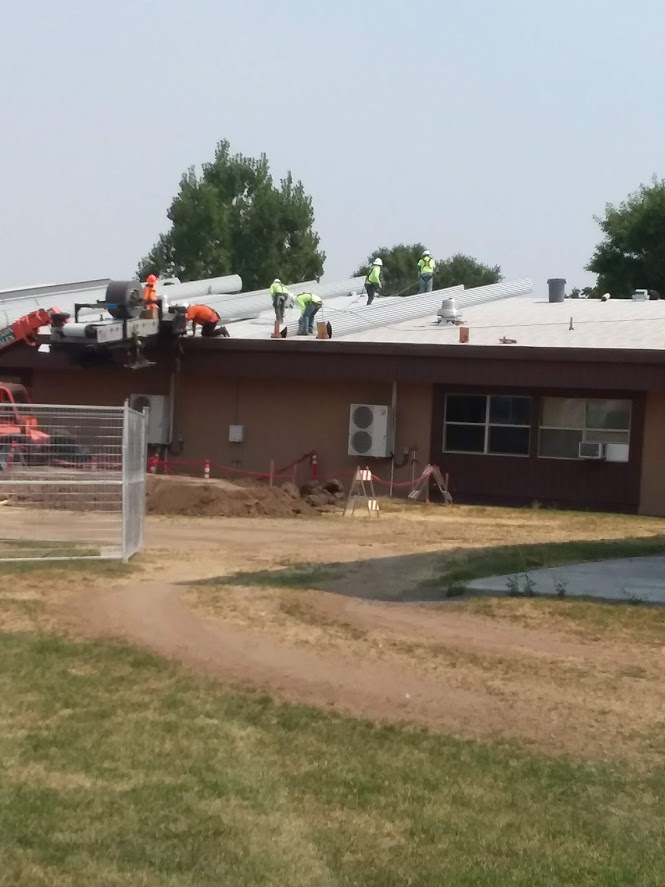 Workers manufacturing and stocking metal for the west classroom roof

Braving the Wilderness
Upon recommendation of a colleague and friend, I am currently reading the book, Braving the Wilderness by Brene Brown. In this book she argues, we should "Show up for collective moments of joy and pain so we can actually bear witness to inextricable human connection." I'm still trying to get my head around what she meant by this statement. However, I think I'm getting closer. First I didn't really know what she meant by collective moments of joy and pain. Again, I'm getting closer.
Certainly, graduation is an example of collective joy. Each graduate walking across the stage has faced various challenges to get to collect his diploma. We are happy for all of them. Each family has a feeling of pride in their loved one persevering to be able to graduate. At graduation, we are able to celebrate with at least some people who are strangers to us. In doing so, perhaps we become more understanding of people and may realize that we are more alike than we are different.
It's no secret that my husband and I are NASCAR fans. We were Dale Earnhardt fans. It still brings a tear to my eye when I think about the next week's race after Dale was killed, when on lap number three, every person in the stands stood and held up three fingers. There were Dale haters in those stands, and yet, they, too, held up three fingers. Collective pain. We are more alike than we are different.
In challenging students to be critical thinkers and problem solvers, we are also encouraging them to become the best version of themselves. We, as their mentors, also have the challenge of becoming the best version of ourselves. Being a part of collective joy and pain helps us to understand more fully that we are more alike people around us than we are different. By becoming aware that those that we disagree with are more like us than different, we become more understanding, tolerant and forgiving – a better version of ourselves.