EDIT MAIN
Library
Library Hours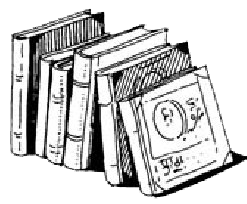 The hours of the media center are 8:00 am to 3:30 pm Monday-Thursday.
Library Manager: Jen Goodman
*All links below go to external sites, unless otherwise noted
Library Catalog Links
Research Links
Extra Assistance
Accelerated Reader
Library Rules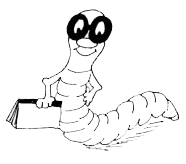 BookwormThe school media center is a part of the instructional program. It's used for research, study, and recreational reading. The school media center is not a social center. Limited, quiet, businesslike conversation is acceptable, but not loud talk and laughter, or just sitting and visiting.
The following regulations are to be observed:
All materials taken from the library must be properly checked out at the desk.
A selection of magazines are available for one week check-out.
The media center is provided for student study and research. Please show the proper courtesy and respect by avoiding disturbances there.
No food or drinks are allowed in the media center.
There is a $5.00 fine for any damage or removal of a barcode from materials.
Lost or severely damaged books: the student will be responsible for the cost of the book plus a $5.00 per book non-refundable processing fee.