Congratulations to Barry Bowers and Wendy Clerget for being selected to receive this year's Crystal Apple Awards!
Mr. Bowers has been in the Imbler School District for the past fourteen years. He served at the Riverbend Youth Correctional Facility and Elgin High School before coming to Imbler. He has coached a variety of sports at the high school and junior high levels. Mr. Bowers also serves as the district test coordinator. Students at Imbler know they can always come to Mr. Bowers for help with their math classes even after they graduate from Imbler. He is definitely in this business for all the right reasons!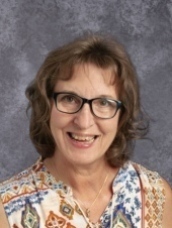 Ms. Clerget has been in the Imbler School District for twenty-five years. She began her tenure in the kindergarten classroom and was instrumental in the district transitioning to a full-day kindergarten. Eventually, Ms. Clerget moved to the third-grade classroom. High lights for third graders include the Camp Hancock trip where they, along with their eighth-grade mentors, learn about the John Day Fossil Beds, different rock formations, digging fossils, and the history of the Kam Wah Chung museum in John Day. Another highlight of the year is studying the solar system. Ms. Clerget is retiring at the end of this school year, and we wish her all the best!!
Again, we thank Mr. Bowers and Ms. Clerget for all they have done for the Imbler School District and congratulate them on this great accomplishment!!
Due to COVID last year, the Crystal Apple Awards Ceremony did not take place. But the winners for the 2019-20 Crystal Apple Awards were; Heidi Bowers and Mike Mills. We would like to congratulate and honor their service to the students of our district!